Accountancy & Finance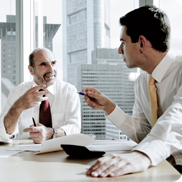 In order to satisfy an economic environment in constant evolution, the finance departments need to be nimble to respond to new strategic challenges. And they need the right people to power their organisations.
We can help you find the most relevant accountancy and finance jobs to help you take that next step in your career. Search for jobs, apply online or speak to one of our specialists now.
View all jobs