Etude de rémunération Luxembourg
Luxembourg Salary Guide
Find out what are the latest salary and recruitment trends in your sector.
Permanent recruitment

Born in the 60's by launching the permanent recruitment department, The recruiting firm Hays is the world's leading global supplier. Acting as a real recruitment partner, our specialization in the recruitment branch of the group is to support our client in their recruitment process. We do here, only permanent contract (CDI) recruitment on a "no cure no pay" system and our aim within a process is to find the inspirational candidate who has resonance with and can build on your school's vision.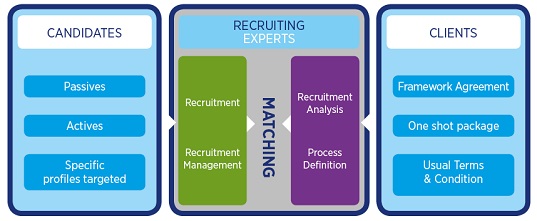 The DNA of the company added to our values and our business model is what makes our service unique. Every client is treated as partner and we do not work only with standards but we do adapt our services to what our clients need.
Hays is working separately on a candidate network management and a client portfolio management, helping them to come across at a perfect matching time.
We do approach and meet in a face to face interview active but also passive candidate to understand their situation, help them to build a professional career plan and make sure we both agree on a strategic job research before even thinking of a particular opportunity for them. In parallel, we also meet targeted profiles for specific recruitment mandate in accordance to our client's needs.
In the meantime of those 3 types of candidates selection process, we do work closely with our client network to help and advise them for all their recruitment topics, our consultant are not only recruiter but also advisers. We know the market and that's makes us in right place to share this knowledge with you and advise on strategic topics. We believe it is important that the stakeholders make a strong contribution to the assessment process and we invest heavily in working with the governing body and to establish the strengths, challenges and vision.
It is vital to us that governors feel supported to take ownership through this crucial process and have a strong sense of shared responsibility when making the successful appointment.
Because no one is an expert on everything and to really accompany our clients and share with them an important level of expertise in their activity we specialized our consultants by sector and domain. Please find below the department & division we are focusing on :