UN MONDE COMPLÈXE

D'INTÉRACTION ET D'INTÉGRATION
La mondialisation des échanges, la réglementation ainsi que l'évolution du service client impactent depuis longtemps le secteur des ERP & CRM. Plus récemment, de nouveaux facteurs contribuent à la transformation des organisations : l'e-commerce, la transition écologique, le Cloud...

C'est pourquoi, vous avez besoins de vous entourez de professionnels spécialistes des systèmes ERP & CRM. Les gains de productivité peuvent être conséquents et ainsi vous offrir un avantage concurrentiel certain.

Ce type de domaine est complexe mais nous sommes à vos côtés pour vous aider.
Laissez-nous vous trouver les meilleurs talents en ERP & CRM :
Nous pouvons mettre en avant une forte exeprience dans ce domaine car nous avons déja accompagné bon nombre d'entreprise de toutes tailles et dans tous les secteurs pour des projets de mise en place et de déploiement ERP & CRM.

Nos connexions sur le marché touchent un large scope de spécialistes dans les envrionnements SAP, Oracle Applications, Microsoft Dynamics, Infor. Ainsi, nous disposons sans doute de la meilleure compétence ou sommes déja en contact avec le profil dont vous avez besoin.

Remplissez le formulaire à droite et nous vous contacterons dans les prochaines 24h.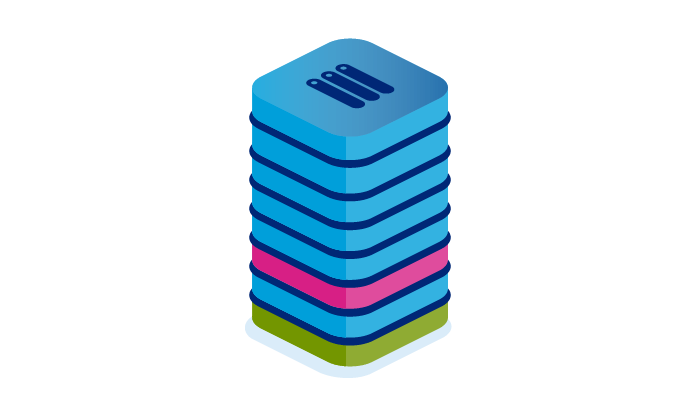 De nos jours, la maîtrise de la performance repose avant tout sur la maîtrise de l'information et la continuité des flux de données. Les systèmes ERP et CRM sont des piliers pour la performance.
En tant que partenaire de confiance des entreprises des secteurs publics et privés, nous sommes habitués à influencer les projets ERP en recrutant un talent rare ou en mettant en place une équipe rapidement. Nous avons le savoir-faire, le réseau et bien-sûr un CRM et un ERP performant pour vous aider à réussir.

Pierre Gromada, Directeur IT Contracting
France & Luxembourg



La réponse à vos questions sur les ERP & CRM
What are the biggest ERP & CRM trends in 2021?
With so many changes, where to start! Many organisations are forging ahead with upgrading older ERP systems to meet changing customer demands. Cloud ERP is proving to be a game changer, and adoption is accelerating away from on-premise software in many organisations.
AI and machine learning capabilities are going to continue being embedded into ERP & CRM systems allowing for better optimisation of business processes, greater personalisation and improved engagement with customers such as through the use of chatbots. To get ahead, you're going to want to invest in these areas.
Low code or no code CRM & ERP systems are also set to receive more focus as they allow for greater customisation and personalisation of non-technical ERP & CRM users.
Is it hard to hire ERP & CRM professionals at the moment?
Absolutely, but we like a challenge! Digital transformation projects have really ramped up, especially for those with large IT infrastructures.
This means it's going to be tricky to secure the right people, especially those with experience in the newest technologies such as SAP S/4HANA implementations or AI capabilities like Salesforce Einstein.
What are the top technical skillsets needed in 2021 within ERP & CRM?
Expertise in cloud implementations are going to be tough to secure as there has been a surge in demand across all sizes of organisations.
Employers are looking for professionals with experience in newer tech such as AI, predictive analytics and robotic process automation, which can mean lots of competition for these individuals. You'll have to move quickly to secure them.
What soft skills should I look out for when hiring ERP & CRM professionals?
Within ERP, change management skills are critical to successfully completing an ERP implementation or upgrade.
Tied in with this are strong communication and stakeholder management skills. These soft skills are also vital within CRM roles, in particular the ability to communicate with a non-technical audience in an engaging way.
What's the typical salary for ERP & CRM roles?
PERMANENET ERP
Salaries tend to vary depending on which ERP or CRM system you use. Generally, ERP Support Analyst salaries can average around 45 000€ but this can climb to over 60 000€. SAP ABAP Developers and SAP BASIS Consultant salaries can range from 55 000€ on average up to 70 000€ for PAris based roles, while SAP Architects in the capital could earn 55 000€ and above.
CONTRACTING
Contracting day rates will vary. In London and the South East, an ERP Support Analyst would typically earn around 550 € a day, and ERP Project Managers around 620 €. SAP BASIS Consultant day rates are typically 600 € and SAP Architects can earn up to 720 € a day in Paris.
PERMANENT CRM
Dynamics Developer salaries range between 39 000€ and 45 000€ depending on location. Salesforce salaries have seen inflation due to demand, with some Salesforce Programme Managers negotiating salaries of over 75 000 €.
CONTRACTING
Dynamic Developer contractors in Paris typically earn around 550 € a day, and Dynamic Consultants up to 700 €. A Salesforce Programme Manager could see a day rate of up to 850 € per day.