LE RECRUTEMENT
« AS A SERVICE »
Pour gagner en agilité, accessibilité, rapiditié et simplicité, vous devez optimiser votre SI vers des solutions Cloud.

Pour cela, vous avez besoins des bonnes compétences pour concevoir, mettre en place, tester et sécuriser les envrionnements selon vos besoins. C'est là que nous intervenons.
Laissez nous vous trouver les meilleurs talents dans le Cloud :
Que vous cherchiez à embaucher en CDI un Ingénieur Cloud, ou que vous ayez besoin d'utiliser les compétences d'un Architecte Cloud pour une mission externe dans le cadre un projet, nous avons le meilleur réseau professionnel de ce domaine.

Bénéficiez des conseils et de l'acompagnement d'un consultant spécialiste du Cloud et ouvrez-vous à une communauté de talent dédiée. Recrutez un professionnel Microsoft Azure, AWS ou encore GCP en nous confiant la gestion de vos recherches.

Remplissez le formulaire à droite et nous vous contacterons dans les prochaines 24h.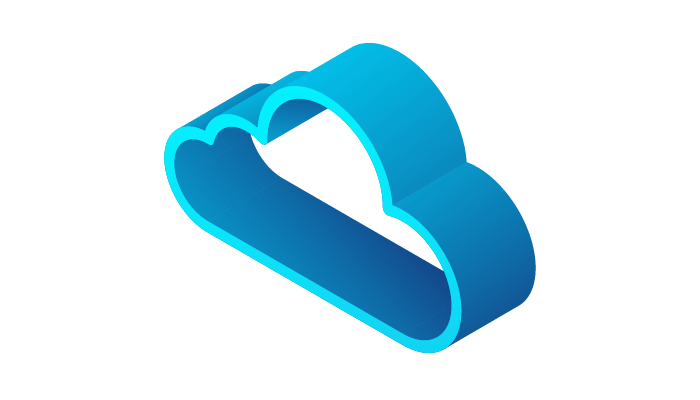 Aujourd'hui, le cloud computing soutient l'économie mondiale. Les Supply Chains, le travail à distance ou encore le e-commerce reposent tous sur les technologies Cloud. Par conséquent, nous avons constaté une forte augmentation de la demande de compétence dans le secteur du Cloud.
Cette demande ne montre aucun signe d'affaiblissement. En effet, la migration vers le Cloud necessite les bonnes compétences pour soutenir le support, l'amélioration continue et l'optimisation de la sécurité.

Pierre Gromada, Directeur IT Contracting
France & Luxembourg



La réponse à vos questions sur le Cloud
Is it hard to find Cloud talent right now?
Yes. Whilst many organisations were already moving to cloud computing, the past few years have accelerated everyone's journey. This means demand for Cloud professionals – in all sectors and industries – is high. Very high and that's where we come in.
How much should I pay a Cloud professional?
PERMANENT
As a general rule, an annual salary for Cloud Engineers would typically be around 60 000 €, but can vary depending on the specific role and experience level.
A senior Cloud Engineer could command a salary as high as 70 000 €, and Cloud Architect salaries could go all the way up to 85 000 € for those with extensive skills and experience.
CONTRACTING
Engineers specialising in Cloud can expect 500 € to 600 € per day depending on their seniority, location and the specifics of the project.
Aside from a good salary, how can I attract Cloud professionals?
Of course, to attract the best talent, your salaries or day rates should be benchmarked. However, Cloud training and upskilling opportunities will also be a draw, especially for engineers or more technical roles.
If you're hiring for a specific project, stress its scale and potential impact: highlight that it's an exciting opportunity for an ambitious professional looking to play a pivotal role. This will be especially attractive to Project Managers or Business Analysts.
What should I look for in a Cloud professional when hiring?
When it comes to more junior professionals, a university degree in Computer Science, IT or similar is a nice to have. However, AWS, Azure or public cloud skills, plus a few years of first-hand experience working in Cloud Computing, are more important.
Equally, when looking for great DevOps engineers whose code will help your business release products and software effectively and efficiently, ensure they come from a developer background (either proprietary or open source), with an in-depth and provable understanding of developer practices.
But soft skills are what really separates cloud and DevOps professionals who will really take your business to new heights: the ability to manage technical teams, but also to communicate challenges and solutions to senior stakeholders in both technical and non-technical disciplines.
How can I assess Cloud professionals to make sure I hire the right person?
Technical qualifications and skills can easily be conveyed on a CV. However, soft skills are best assessed during an interview. Make it conversational, and ask about challenges they have overcome, solutions they have implemented and how these experiences may be transferable to your organisation.
Ask if they are committed to learning about the latest Cloud developments and how they do this, to discover if they have a 'growth mindset'. But try not make your interview process too long.
Establish if they have the right soft skills and if they are a good fit quickly. Cloud professionals are highly sought after, and you don't want to miss out, do you?