10 TIPS FOR WORKING FROM HOME AND MAXIMISING YOUR PRODUCTIVITY
10 TIPS FOR WORKING FROM HOME AND MAXIMISING YOUR PRODUCTIVITY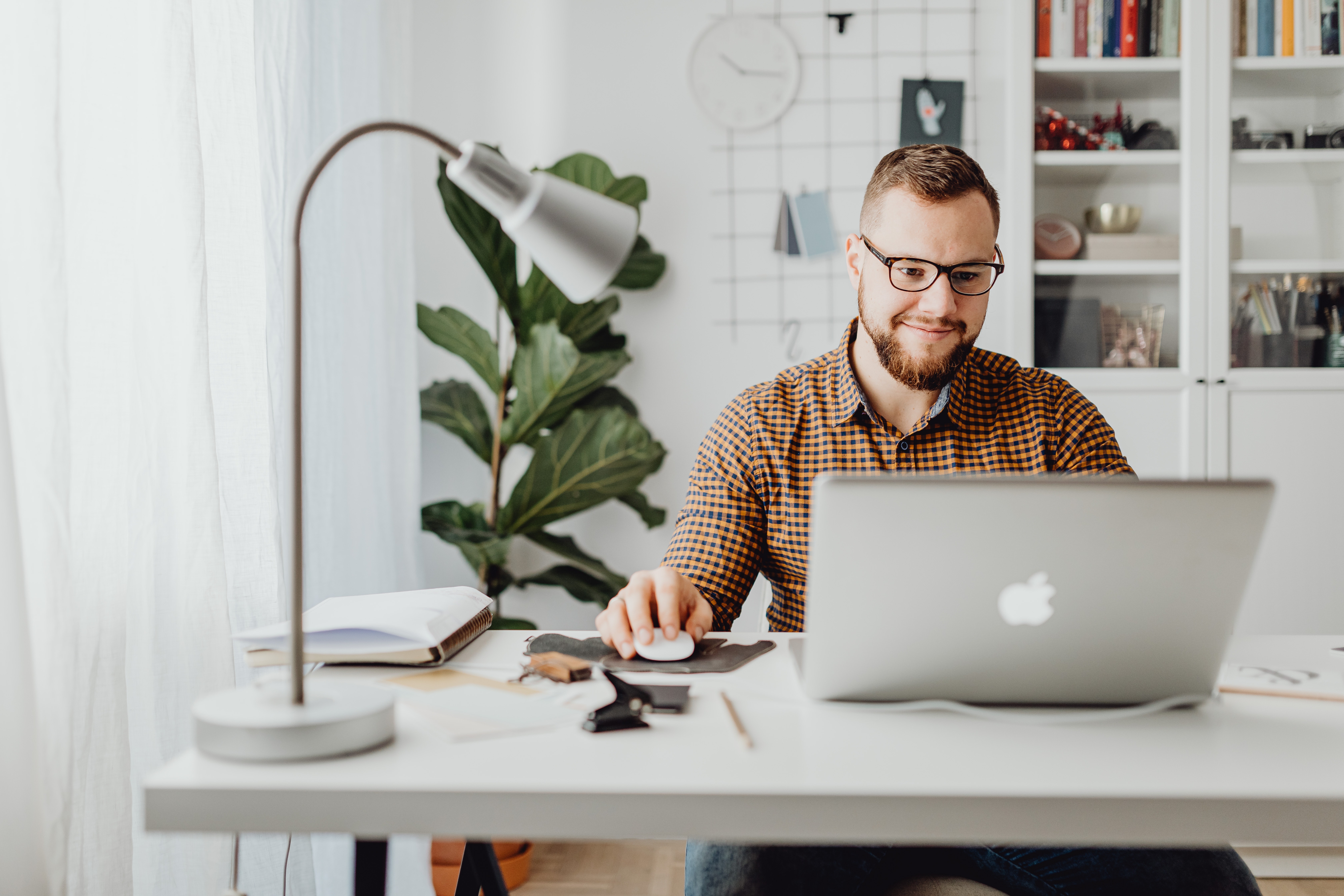 Even though working from home has many advantages it can be difficult to stay focused and motivated outside of the office environment. Whether you're an experienced teleworker or a novice, check out our tips for working from home and staying productive.

1. Don't skip the morning routine

Working from home may allow you to get a little more sleep than when you go to the office, but that doesn't mean that you have to stay in your pyjamas all day. With that in mind, as soon as you wake up act as if you were going to the office: take a shower, get dressed, do your hair, make yourself breakfast, etc. This morning ritual will enable you get into work mode and you will feel more ready to start your daily tasks.

2. Say good morning

When you log on to your computer, don't forget to say hello to your colleagues and managers. It's also a good idea to let them know that you are going on break or that you plan to log off and leave your post. Another tip is to update your profile status ('available', 'away', 'in communication') on your company's instant messaging application. This will let your team know when you are available.

3. Create a workspace for yourself

While some people manage to work in bed and still remain efficient, it is usually best to create a dedicated workspace at home. This will allow you to set limits between what is associated with work and what is not.

Ideally you should sit at a desk or a table in an ergonomic chair. If you are not fortunate enough to have access to these, try at least to create a comfortable working area and to avoid positions that could cause you back pain. Your workspace should contain all the equipment you need for your daily tasks, for example: your laptop, a printer, a scanner, your files, pens, etc. Also remember to keep this area clean and separate from sources of distraction.

4. Organise your working time

If your company's rule is to follow the same hours at home as you would in the office, make sure to stick to this schedule. Turn on your computer and go on lunch break at the same time as usual. Log off at the same time as you would at the office. If necessary, discuss your time slots with your manager.

If your company allows you to work flexible hours, create a schedule and try to follow it carefully in order to avoid getting up too late and working until midnight. It is also best to synchronise with the schedules of your colleagues and managers to facilitate communication.
Also, don't forget to take breaks! Teleworkers often tend to work more at home than they would in the office.

5. Keep in touch with your colleagues

When you are used to seeing and talking to your colleagues every day, working alone at home can get boring. Whether it's via Teams, WhatsApp, Slack, Fuze or any other instant messaging application, be sure to keep the conversation flowing with your colleagues, even if it's just to talk about the weekend or what you're eating for lunch. These moments of communication can also be used to share information, ideas or even to brainstorm a project.

6. Use collaborative tools

There are many tools that facilitate collaborative work. These include instant messenger apps such as Fuze or Slack, file storage and sharing tools (e.g. Dropbox or Google Drive), project management applications and software (Evernote, Trello) or even shared calendars. Whether it's for keeping in touch with colleagues, exchanging information, working as a team or communicating with customers, these collaborative tools have become indispensable.

7. Be transparent

Even if you work from home, your team and your manager need to be able to count on you. Be sure to let them know if you are going to be absent, if you have a medical appointment, an emergency or need to take a personal call. It's important that they are aware of your availabilities.

8. Don't forget to be physically active

When you work in the office you walk, climb or descend stairs, visit clients, meet colleagues at the coffee machine, etc. Without realising it, you are continually exercising throughout the day.
Unfortunately, working from home tends to mean that your physical activity is reduced. To stay healthy and avoid musculoskeletal disorders (which are very common among sedentary people), remember to move regularly. Walking, stretching, lifting weights or yoga are all great ways to keep fit.

9. If you are participating in a video conference, make sure you look good

When working remotely, you may have to participate in video conference calls. Whether it's via Teams or FaceTime, and with colleagues, managers or clients, you should always ensure that you look presentable. The rule is to look as if you are in a physical meeting, so dress as you would for the office. Hair, beard, make-up: be sure to take care of your appearance, even if you are behind your screen.

10. For parents: how to work when looking after children

As we all know, staying focused when looking after children can quickly become complicated, especially if they are young. So how do you reconcile work and family life?

First of all, the best thing to do is to inform your boss. For obvious reasons, they need to know that you have custody of your children. If your children are grown up, set clear and strict limits: you must not be disturbed while you are working. To keep them busy throughout the day, plan activities and hobbies adapted to the age of each child. Another idea (if your company offers it) is to arrange your hours to allow for sharing childcare with your partner.

Whether you work from home every day or only now and then, it is essential to organise yourself well in order to optimise your work day. It's up to you!