Hays Luxembourg
Hays Luxembourg

The Hays group is the world's leading supplier of specialist recruitment & Consultancy services. We operate internationally: on 4 continents, in 33 countries, with over 245 offices and with 10 000 recruitment specialist & account managers. Over the past 20 years we have built a broad-based and global platform to support and drive rapid growth. We have diversified into new geographies and new sector specialism's, primarily through organic replication of our business, supplemented by strategic bolt-on acquisitions.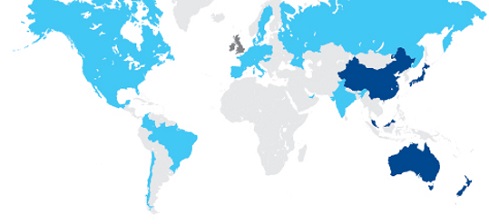 The group Hays Luxembourg do have 3 branches and offers the following services:
Permanent Recruitment
Placement of candidates on permanent contract (CDI) with a long term perspective
Contracting
External consultant placement for defined mission
Temporary Work
Temporary staffing of candidate
Hays Luxembourg is situated in the heart of Luxembourg. Furthermore are we in a direct exchange with Hays EMEA country, work hand in hand together on our missions and benefits also from the group tools such as a unique partnership with LinkedIn.
In addition to this, Hays Luxembourg is represented and embedded by a team on side in their structures.
Our Belgium counterparts interact with us in a circle of competences to exchange on market relevant topics and this is the same for France, Germany and Netherlands.
We are happy to share moreover a related client portfolio with our colleague's worldwide.
Vous avez un besoin en recrutement ?